---
Dates to Remember
June 9 Pentecost Sunday
June 9 College Bound Concert 2:00 pm
June 15 Priesthood Ordinations for Dcn. Ebuka Manude and Dcn. Patrick Mullan
June 16 Most Holy Trinity
June 23 The Most Holy Body & Blood: Fr. Patrick Mullan will preside at the 11 am Mass at St. Joseph
June 30 Church Picnic
July 7 Fr. Ebuka Manude offers Mass at St Joseph at 11 am
July 8-12 Vacation Bible School

---

   
The Sodality of Our Lady of Grace is sponsoring a
weekend retreat September 27-29,2019 at Our Lady
of Bethesda, Bethesda, MD.  Cost is $300 for the
weekend.  At this time we have four openings.  If
you are interested in joining us, please contact
and payment plan.  Thank you  
 Register for the Flea Market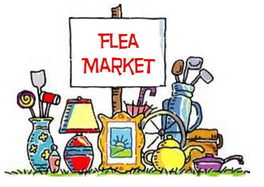 Hurry up, June is down to 2 or 3 spaces
Register for July 27 or August 24
Spaces are $25 each
For more information call:
301-390-7150
This is a popular event and spaces are filling up FAST !
---

---
---
Announcing Part 2 to our Landings program.
Landings2 is a resource for anyone wishing to deepen their spiritual life and develop as mature disciples of Christ. Landings 2 meets every other Saturday, at 1:00 p.m. If you are a graduate of the Landings program or completed RCIA, or if you are seeking spiritual growth, I urge you to consider our new program and explore the possibilities. Contact Freddie Poole for more information at: 3013350048
---
ST. VINCENT de PAUL SOCIETY
The St. Joseph, St. Vincent de Paul Society food pantry is in need of food donations as requests for our service have increased. We are appealing to our St. Joseph Family to help those in need by donating non-perishable food items during this Thanksgiving season. 
To ensure that we receive items that are needed, food recommendations are provided below. Food categories have been paired with the first letter of your last name.
Please bring your food items and leave them near the St. Joseph Statue. Thank you for sharing your gifts for those in need.
A-C              Canned Proteins
                   (Tuna, salmon, and chicken)
D-F             Canned Fruits
                   (Pineapple, peaches and pears) 
G-I              100% Fruit Juice
                   (All sizes, including fruit boxes)
J-N              Pasta and Sauces
                   (Spaghetti sauce)
O-S             Soups
                   (Beef stew, chili, chicken noodle, tomato)
T-Z             Cereal
                  (Cheerios, cornflakes, grape nuts, raisin bran, Oatmeal, cream of wheat, grits)
 PLEASE DO NOT DONATE PERISHABLE FOOD OR ITEMS PACKED IN PLASTIC BAGS, GLASS, OR OUTDATED FOOD 
---